While it's important to give gifts on special occasions, gift giving can happen any old time. A "just because" present that you hand over shows you were thinking of your sister-in-law (SIL) when you didn't need to.
But you can also use a present to show her that you recognize the stress she's been under or how hard she's been working recently. A meaningful gift can even bring the two of you closer together.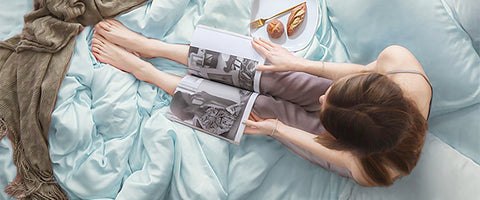 Make Shopping Easy with Osor Silk
Finding the best gift for sister-in-law can sometimes be more difficult than you expect. Since you're not as close as biological sisters, it makes picking a sister-in-law gift hard.
Perhaps she's been a family member for decades, and you're struggling to find a unique gift idea because you've already given such thoughtful items and personalized gifts in the past. That's where Osor Silk pillowcase comes in.
You won't have to stress over coming up with gift ideas because our pillowcases, sleep masks, hair accessories, and loungewear all made from 100% mulberry silk make the best gifts for your sister-in-law.
It's easy to match your sister-in-law's aesthetic because Osor Silk products come in multiple colors and patterns, including favorites like bold jewel tones, trendy rose gold, classic neutrals, sophisticated stripes, tie dye, and marble options.
Don't forget to get 15% off of your entire order with discount code: osor15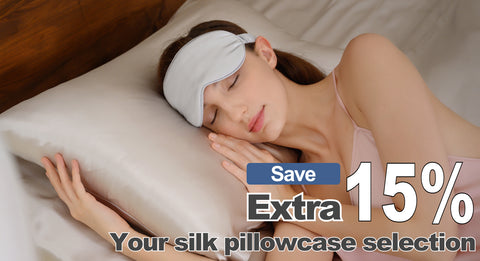 The Dream Set Is the Best Gift for Sister-in-Law
Maybe everything looks so good that you're not sure what your sister-in-law would like best. That's okay! Check out the Dream Set, which includes a silk pillowcase with a matching silk sleep mask and scrunchies.
Each piece is made from our signature mulberry silk which helps prevent frizzy and tangled hair, blemishes, and overheating while you sleep.
You can purchase these classy and cool sets with pillowcases in standard, queen, or king sizes and choose from 6 colors:
White
Pink
Black
Silver
Champagne
Tie dye
Plus, these gifts for your sister-in-law set comes in a chic box, so you don't have to wrap it. You could always top the gift box off with a ribbon or add a greeting card if you want, but the box is ready to present to your sister-in-law as is!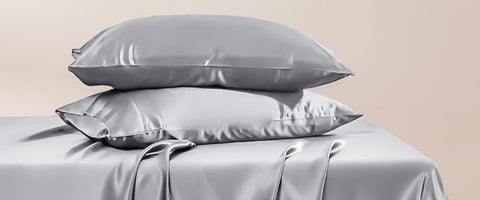 When she opens it, she'll see a sweet message under the lid that will make her smile. That's part of what makes the Osor Silk pillowcase Dream Set such a great gift idea.
Osor Silk

Is the Perfect Gift

A cool gift is one that will remind the recipient of you every time they use it. What better time for your sister-in-law to think of you than when retreating to her bedroom sanctuary or waking after a good night's sleep!

And if your thoughtful gift gives her more manageable hair and clearer skin, she'll have even more reason to thank you!
More Gift Ideas From
Osor Silk
When your sister-in-law loves her Osor Silk bedding Dream Set, she might want to add more pieces to her life. You could always add to her collection of Osor Silk pillowcase goods with future holiday or birthday gifts.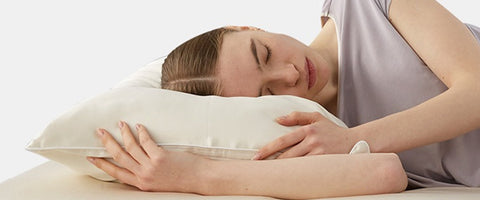 For example, the Osor Silk 22MM Silk Pillowcase Hidden Zipper, while you can help your sis-in-law feel pampered with one of our silk pillowcases.
Don't be surprised if jaws drop when your sister-in-law opens her present. She might also love her present so much that she can't help but brag to her friends about her sweet sister-in-law—that's you! Maybe she'll even give Osor Silk pillowcase products to her own family members when the occasion calls for it.
Don't Leave Yourself Out When Gift Giving
We couldn't blame you if you wanted to treat yourself to a little Osor Silk bedding Dream Set as well. In fact, we think a girls' day at the spa or a weekend away is the ideal time to present your sister-in-law with her perfect gift, especially if you can put up your hair and feet while getting facials in your scrunchies.
The gift of quality time to create cherished memories is as great a present as Osor Silk products! Rest assured that she'll love her Osor Silk present no matter how you present it.